October 1960
A very much pregnant Patsy, arrives in Honolulu with country superstar Ferlin Husky, who with Faron Young and Roger Miller, was one of her "best buddies."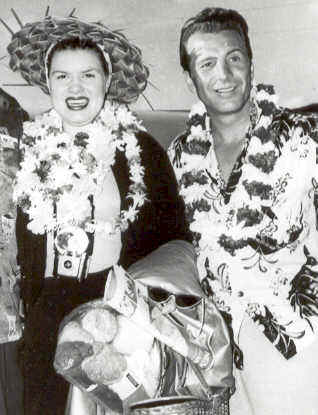 The U.S.O. tour also starred Jerry Reed. Patsy visited the Kodak Hula Show and, to everyone's delight, learned to hula.
In November, much against her will, Patsy recorded a song she absolutely hated, "I Fall to Pieces," which Decca producer Owen Bradley, her new manager Randy Hughes and Charlie predicted would be a hit. Patsy felt she was betraying her country fans by recording what she considered a pop song. It became a smash in Summer 1961, nearly six months after its release.