Friday, November 23, 1962 : Las Vegas ~
Patsy starts marathon 35-day engagement at the Mint Casino in the stunning rhinestone-studded black designer gown she purchased in New York.

[ Photo @ Kathy Hughes/
All Rights Reserved/Used by Permission ]
Dear Ellis,

I enjoy reading your book again and again.
It's such a honest book and evokes memories
of that fabulous period, the 50's and 60's when
I knew Patsy and she was singing her heart out.
I congratulate you for writing the truth. It shows
she was human like the rest of us. As a singer,
no one can take Patsy's place. Her music has
touched the hearts of millions everywhere.
Her "Sweet Dreams" keeps us dreaming on and
songs like "I Fall to Pieces" remind us we're
vulnerable and have hurts in our lives as well.
Her music and voice are timeless -- one reason
people still listen to Patsy. Times have changed,
but those emotions, hurts and hopes Patsy
sang of are the same we struggle with.
Thank you for being the wonderful writer you
are and so poignantly capturing Patsy's life. I
sense the emotion behind each word, emotion
that evokes a star who fell long before her time.

Faye Morgan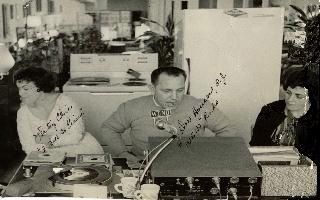 PATSY AND FAYE : Patsy Cline (just back from New York and her landmark appearance on Dick Clark's American Bandstand) with WENO Radio D.J. Don Hauser and Faye Morgan at B.F. Myer Furniture in Goodlettsville, Tennessee in 1961 while Patsy was furnishing her "dream house."

Visit Faye at her website:
http//fayemorgan.homestead.com/index3.html

[ Photo ©Faye Morgan/All rights reserved/Used with permission ]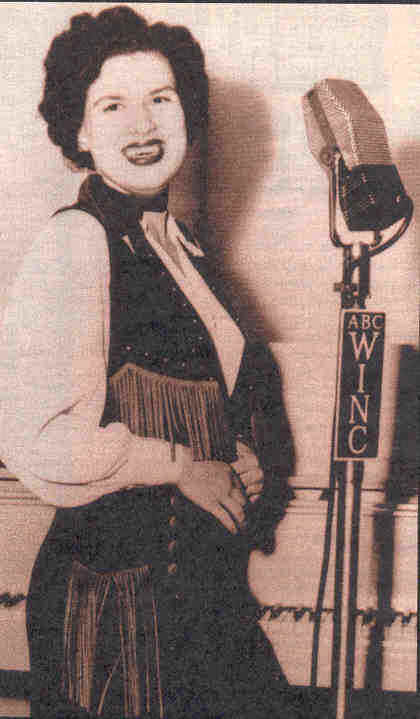 Patsy at hometown radio station WINC in Winchester, VA, where at the age of 14
she made her professional debut singing with Joltin' Jim McCoy and his Melody
Playboys. The next goal was the Opry!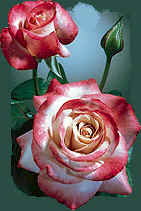 A Fan Remembers Patsy Cline
"Listening
to the music of Patsy Cline
Is an art form that's very fine.
It's all in the song,
And that isn't wrong.
Patsy was such a talent,
It was a shame
She had to be caught
On that ole plane. "

Carrie McNeill

GOD BLESS ALL OF
PATSY'S LOYAL FANS
WHO HAVE BEEN SO
SUPPORTIVE OF MY
PATSY CLINE
BIOGRAPHIES !

Dear Ellis,
In Vancouver, I was the only kid in high school who loved country music; and did I get picked on for that! When I saw the ad for the movie "Coal Miner's Daughter," I talked my boyfriend into taking me. He hated country music, so it took some talking. He even sat through it six times! And that's how I discovered Patsy Cline, in the wonderful performance by Beverly D'Angelo (who did her own singing). When she sang, I got the shivers. No one had ever caused that kind of excitement to my senses.
We had one small record store in my area and I bugged the owner who only stocked the country artists who were hot. Patsy, unfortuantely, wasn't hot at that point! But "Coal Miner's Daughter" and this little book that I somehow discovered brought Patsy back into the spotlight -- to a new generation of music lovers.
Every payday I'd order a new Patsy album from the Ernest Tubb Record Store catalogue. I played "Walkin After Midnight" and "Crazy" full blast over and over and over. I had Patsy Cline on the brain a lot and just had to find out more about her.
I was able to do that at our drugstore. Not really paying attention, I almost walked right into the bookstand. And there, staring me in the face, was this gorgeous photo of Patsy Cline and her name in big letters. It was your original book, Ellis -- Patsy Cline : An Intimate Portrait. And it was saying, "Buy me, buy me, you won't be disappointed." I remember vividly. Iit was the summer of 1981.
I took your book everywhere, showed it to everyone. I got into the words and they played in my head like watching a movie. I couldn't and wouldn't put the book down for a second until I got to the last page -- and then I started over again. I felt like I was there experiencing everything first hand and actually was getting to know Patsy.
I'd read and re-read every page, absorb every detail. I felt like I was there with you and Patsy, and Dottie West, Brenda Lee, Faron Young, Roger Miller, Loretta Lynn and Johnny Cash as they spoke about their friend, her talent and her impact on them. When you spoke with Patsy's Mom, I cried. In fact, I cried a lot reading your book!
Patsy was truly unique! I would never have wanted to tick her off! She could kick any man who dared take her on. As I learned of her sturggle, I grew to admire Patsy even more, She was a raw talent and a woman in a "man's" world, which didn't seem to bother her one bit. She proved she could carry her own weight when it came to record and concert sales. Patsy was a woman on a mission who knew exactly what she wanted, how to get it and "no" wasn't in her vocabulary.
Often, I played Patsy's music as I read your book and, reading and listening, I was awed at the way she lived and ssng with such honest emotion. She convinced you that she was living every word in every song she recorded.
The closer I got to the end, I didn't want to read about the inevitable. Yet I kept reading and when I came to your recreation of Patsy's last days, I had tears in my eyes.
Over the years, I put many "miles" on the pages of your book. I lost count of how many times I've read it, but each time I find something I missed the time before.
One day, I found myself compelled to write and thank you for writing such a poignant book. It showed Patsy's good and bad sides, but it wasn't biased -- just historically honest. It was obvious you wrote the book so the fans could get to know what made Patsy tick - that you weren't writing it to make friends. And, I have to say, Ellis, you do have a way with the written word. The way you crafted the book, it took you on a personal journey. Sometimes, it was like riding a rollercoaster. It really was that exciting.
What stunned me was you answered my "fan letter."
Your book and Patsy's story touched my life. I have not had it easy, as you know. Problems, problems, problems, but when things were really bad and I just wanted to give up, I'd pick up your book and read how Patsy overcame obstacles, how she fought until she won, how she never gave in and never gave up. That gave me hope and strength. I love Patsy and I love you for putting her story down for the world to read.
This is where you say "and the rest is history," because that letter was 22 years ago and we have corresponded, spoken on the phone and now write via e-mail. Sorry to say, we have yet to meet! I'm so proud to have gotten to know you. And you don't know how happy you make me feel when you call me "Patsy Cline's biggest fan!"
It's a tribute to your book that it's still the definitive biography of our favorite star.

Your friend for life,
Carrie McNeill
Vancouver, British Columbia, Canada