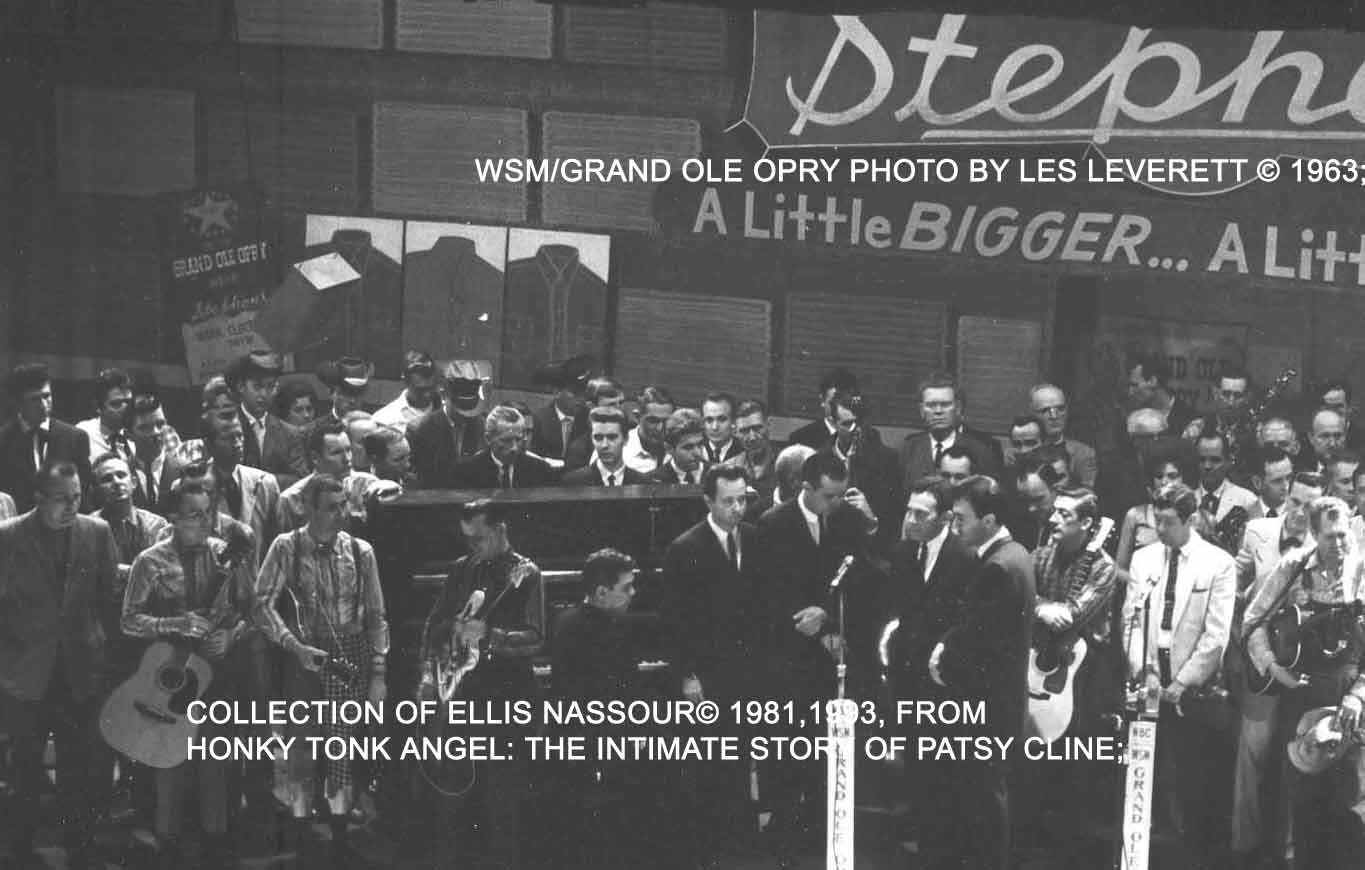 Grand Ole Opry Memorial
March 9, 1963 ~

for Patsy Cline, Cowboy Copas,
Hawkshaw Hawkins and Randy Hughes


Among the stars, from left, Merle Kilgore,
Sonny James, Lonzo & Oscar (foreground,
next to piano), Porter Wagoner, Buck Trent
(next to piano), Jack Greene (behind Trent),
Marvin Hughes (at piano), the Jordanaires
(at left microphone), Roy Acuff (behind right
microphone), Ernest Tubb (right of Acuff),
Teddy Wilburn of the Wilburn Brothers and
Oswald (far right, holding hat).

Minnie Pearl, out of photo, had the hardest
job. Under the axiom "The show must go on,"
she went on after the tribute and did comedy.