Order the Book
Photo Gallery
Meet the Author
Book Reviews
Book Excerpts
In Memoriam
News
The Musical
Audio / Video
Patsy Cline Letters
Author Interviews
Memorabilia
Under Construction
St. Patsy's Day
Trivia
Games
Fan Comments

Louise Seger Feature

Country Store
Author Links
Add Our Banner
Home

Thank you for visiting the Website of Ellis Nassour's
Patsy Cline :
Honky Tonk Angel
For information about Patsy Cline or to E-mail comments:
PatsyHTA@aol.com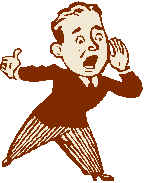 NEWS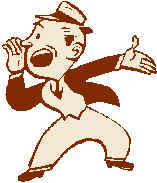 SEE PATSY CLINE MILESTONES BELOW ...
August 2008 - New York:

ELLIS NASSOUR
"HONKY TONK ANGEL"

Celebrate Anniversary of Patsy Cline's Birthday

Barnes & Noble Lincoln Triangle Presentation
Monday, September 8th at 7:30 pm
September 8 marks what would be Patsy Cline's 76th birthday. Barnes & Nobel Lincoln Triangle, 1972 Broadway (at 66th Street ) will host a very special event on Monday, September 8th at 7:30 pm when Ellis Nassour headlines a very special entertainment presentation to celebrate the occasion and honor the country music legend. Author, theater historian, Newark Star-Ledger theater critic and TheaterMania.com Columnist Peter Filichia will interview Mr. Nassour, the author of his Updated Edition of "Honky Tonk Angel: The Intimate Story of Patsy Cline" (Chicago Review Press). There will also be a preview of songs from the musical: "Honky Tonk Angel," inspired by his book performed by Lisa Asher and Kayce Glassee. The will be a question and answer period and a book signing following the presentation.
Honky Tonk Angel: The Intimate Story of Patsy Cline" chronicles the life and times of Patsy Cline in the words of the people who knew and loved her including country music stars Loretta Lynn, Brenda Lee and Roger Miller. There is a foreword by Dottie West. Updated and revised from its first original publication in 1981 (then titled 'Patsy Cline"), this definitive biography captures the heart and soul of this country singer whose life tragically ended at age 30 as a result of a plane crash. The new edition includes an afterword that details controversial claims about Cline's birth, the battle between her siblings for her possessions and the amazing influence she had on a new generation of singers, as well as a complete discography and more than forty new photographs.
Ellis Nassour is a veteran of The New York Times and an entertainment writer and columnist, who has devoted the past 25 years to promoting the legacy of Patsy Cline and has been involved in two musicals of her story, including "Always, Patsy Cline." His web site, www.patsyclinehta.com, is also dedicated to her rich legacy. He lives in New York City .
Lisa Asher is the recipient of a New York Nightlife, MAC, and Back Stage Bistro Award for her solo cabaret work. Her recording, Let The Mystery Be, was nominated for a MAC Award, Recording of the Year. Some of her theatre credits include Off-Broadway "Woody Guthrie's American Song" [Drama Desk nomination, Outstanding Musical]; regionally premieres of Almost Heaven [and cast CD]; John Denver's America; and the national tour of The Who's Tommy to name a few. Lisa appeared with Bruce Springsteen, Pete Seeger and Arlo Guthrie in a Woody Guthrie tribute produced by the Rock and Roll Hall of Fame. She has performed for the Cabaret Conventions, on The Rosie O'Donnell Show and can be heard singing TV show themes, audio books and Sesame Street children's educational products.
Kayce Glasse was the original Patsy in the premiere production of "Always, Patsy Cline," derived from Mr. Nassour's "Honky Tonk Angel." Some of her New York City stage credits include "Ring of Fire" Broadway workshops, "Cumberland Blues", and "The Adding Machine" (Mrs. Zero). She has performed for the Houston Grand Opera, Alley Theatre, numerous regional theaters, does voiceover and jingle work and is a current resident troupe member of Turtle Shell Productions. The title of her recent CD is 'Smooth As Glasse.'
Remembering Patsy Cline - a tribute to an artist
whose musical legacy transcends
all boundaries and labels
Patsy Cline's music raised the standard for women in country music. Though her career was brief - only eight years on the charts - her influence continues today and crosses all musical genres. At a time when most country artists were content to remain close to their traditional roots, Patsy recorded songs that soared from country to pop to blues. Patsy Cline has a place as one of music's legendary
figures worldwide. Her 12 Greatest Hits album has sold nearly 10 million copies . She was named #1 Country Female Singer of all time by CMT. The American Jukebox association ranks Patsy Cline's "Crazy"by Willie Nelson as the #1 Jukebox Single of All Time, beating out singles by Frank Sinatra, Elvis Presley, the Beatles and Rolling Stones. VH1 ranks her as #11 on Greatest Women of Rock. The accolades
go on and on.

In celebration of what would be Patsy Cline's 71st birthday September 8th and the 30th anniversary of her induction to the Country Music Hall of Fame (first female inducted), MCA releases an all star event - 12 artists from pop, rock, R&B, jazz, contemporary Christian and country interpreting 12 classic songs of Patsy Cline's Greatest Hits.

In Camden, Tennessee :
PATSY CLINE MEMORIAL WEEKEND
To commemorate the 40th Anniversary of the deaths of Patsy Cline, Hawkshaw Hawkins, Cowboy Copas and Randy Hughes
on March 5, 1963 in the plane crash near Camden, TN, the city of Camden and Benton Couty hosted a Memorial Weekend,
February 28-March 1. Opry and recording stars Jan Howard and Billy Walker, friends of those killed in the crash,
attended along with Cathy Hughes, the widow of Randy Hughes (also Cowboy's daughter). The Benton County Museum
expanded their Patsy collection to include new photographs donated from the collection of Ellis Nassour and personal
tributes. Many dedicated fans attended the Friday candlelight service. On Saturday, there was shuttle service to take
visitors to the crash site, where many left memorials.
On March 5th, there was a memorial service at the site. Terry Hudson, a circuit court clerk who chaired the event, said
money raised during the weekend would "go toward preserving the integrity of the crash site."



 

PATSY CLINE'S 




GREATEST HITS


Exclusively On 
MCA Records 

~~~~~~~~~~~~~~~~~~~

 EVERY 
COUNTRY
FAN'S
FAVORITE
 MAGAZINE !

Click here:




ELITE LIST OF 40
GREATEST WOMEN
OF COUNTRY MUSIC


Television revealed the elite list
of the 40 Greatest Women Of
Country Music. Looking at every
aspect of what a great artist is --
from her body of work to overall
contributions to the ever-changing
world of country music. Selected
by artists and music industry pro-
fessionals, the women include (in
alphabetical order) : Lynn Anderson,
Mary Chapin Carpenter, Maybelle
Carter, Roseanne Cash, Patsy Cline,
Dale Evans, Crystal Gayle, Emmylou
Harris, Faith Hill, Wanda Jackson,
The Judds, kd lang, Brenda Lee,
Patty Loveless, Loretta Lynn,
Martina McBride, Reba McEntire,
Barbara Mandrell, Patsy Montana,
Anne Murray, Dolly Parton, Minnie
Pearl, LeAnn Rimes, Linda Ronstadt,
Connie Smith, Pam Tillis, Tanya
Tucker, Shania Twain, Kitty Wells,
Dottie West, Lee Ann Womack,
Tammy Wynette and Trisha Year-
wood.
In a suspenseful countdown,
PATSY CLINE was chosen "The
Greatest Country Music Female
Vocalist."

The New York Times = May 27, 2002
SATIRE ON PATSY CLINE TRIPS UP COLUMNISTTRIPS UP COLUMNIST
By FELICITY BARRINGER
I
f ever a news item cried out for attention, it was the one that appeared on
April 9 on the website
of the Cyber-cast News Service. Entitled "Patsy Cline Music Deemed `Dangerous' to Women," the article reported the latest findings of social science: "A top researcher says a new study strongly suggests the music of country singer Patsy Cline contributes to depression, suicide and violent be-havior by women."
Ten days ago, the work of Dover Smeed found that larger audience. Lawrence Hall, a columnist for The Star- Ledger in Newark, used cnsnews.com's account of the work by "Dr. Lenore Morose, head of the Womyn's Studies Department at Radcliffe College" as the basis for a scathing column about victimology.
"The aptly named Morose," he wrote, "suggests that many of the 43 women on death row in this country may have listened to Cline's music before committing murder," a conclusion Hall called "ridiculous." He was more right than he imagined.
Hall failed to notice the piece was labeled a satire. Radcliffe's Lenore Morose doesn't exist. Neither does her report, nor the supposedly outraged feminist Pat Coprolite, whose surname is the scientific term for fossilized dinosaur droppings.
As a result of his oversight, Hall took at face value some of Dr. Morose's more outlandish findings, like the "fact" that 11 of the dozen songs on Ms. Cline's "Greatest Hits" album had themes of "obsessive behavior, inconsolable anxiety, creeping insanity and revenge" . . .
PATSY CLINE MILESTONES

1973
First Sole Female Artist to be inducted into Country Music Hall of Fame

1980
Patsy Cline character is prominently featured in film adaptation of Coalminer's Daughter

1981
First biography published: Patsy Cline: An Intimate Portrait by Ellis Nassour

1985
Bio-pic Sweet Dreams, starring Jessica Lange, is released
1987
Virginia Country Music Association Award in Appreciation for Outstanding Contribution in Country Music

1992
Grammy Awards Recording Hall of Fame Induction for "Crazy" - Willie Nelson, composer; Patsy Cline, artist

1993
30th Anniversary of Patsy's death; New biography from Ellis Nassour: Honky Tonk Angel: The Intimate Story of Patsy Cline; US Postal Service issues Commemorative Patsy Cline Stamp

1994
Patsy is inducted into the National Cowgirl Hall of Fame through campaign of Ellis Nassour

1995
Grammy Award, Outstanding Artistic Significance to the Field of Recording; Greatest Hits Album, a Billboard charter for
a decade, surpasses 6,000,000; Patsy Cline Collection "Shoebox" debuts and is certified Gold with over 500,000 copies sold.